Invest In The Health Of Your Eyes
Your eyes are extremely important. Keeping them healthy should be a top priority. Here at Visions Optique and Eyecare in Scottsdale, we can help you care for your eyes. From eye exams to recommending the right prescription glasses, we can work with you to invest in the long-term health of your eyes. Schedule an eye exam with Dr. Uelner and Dr. Campouris at Visions Optique and Eyecare today.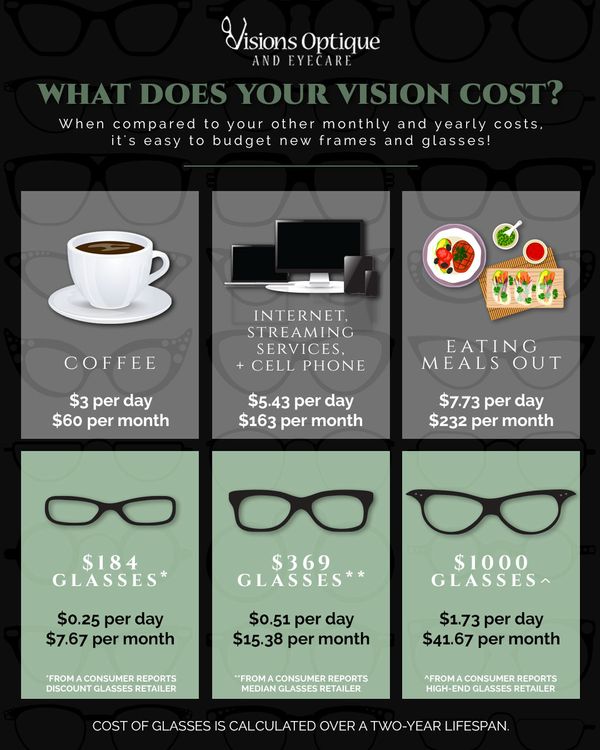 How Much Money Are You Spending On Other Things?
Save 30-75% On All Frames In-StoreSave 30-50% On All Prescription Lenses
* Not valid on prior purchases * Some exclusions apply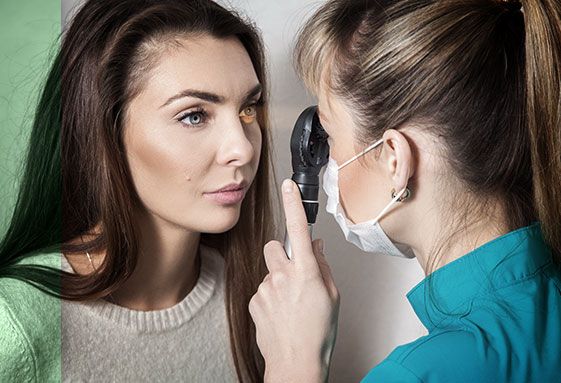 THROUGH ROUTINE VISITS WITH OUR EYECARE TEAM, YOU CAN HELP TREAT OR PREVENT A VARIETY OF EYE DISEASES
GLAUCOMA
MIGRAINES
RETINAL HOLES
CONJUNCTIVITIS
VISION LOSS
BLINDNESS
MACULAR DEGENERATION
Our Commitment To Eyecare
At Visions Optique and Eyecare in Scottsdale, our optometrists are here to help the health of your eyes through our different eyecare services. While some eyes only need routine eye exams, certain diseases or problems can require routine or frequent care. Additionally, certain health conditions — like diabetes, high cholesterol, high blood pressure, or heart disease — can start to cause problems with your eyes. With our team of optometrists, we will help treat any problems, screen for any potential problems, and help manage any eye diseases you have.

Top Rated Local® Eyecare And Eyewear Business

Regular Eyecare Exams

Eye Disease Treatment And Prevention

Updated Eyewear Prescription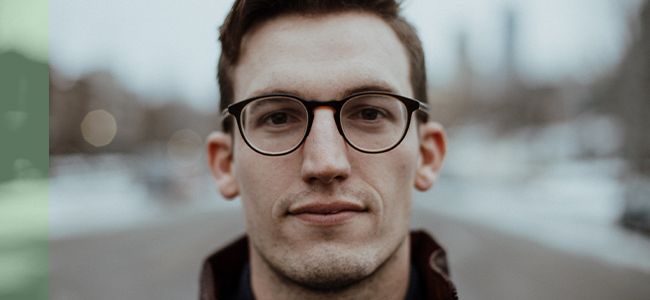 EYE CARE
Proper eye care and regular eye exams are a critical part of your overall health. However, vision health is so much more than just maintaining your eyesight — your eyesight affects your entire body. Many health conditions can be detected early on when your eyes are examined. Eye exams not only check your eyesight, but they act as a preventative treatment for various eye diseases and conditions, like conjunctivitis, glaucoma, macular degeneration and ocular migraines, as well as diabetes, high blood pressure, high cholesterol, and heart disease. Dr. Tiffany Uelner and Dr. Campouris at Visions Optique have been working in the optical industry for many years and have the knowledge and skills necessary to give you the best comprehensive eye exam possible.
MAINTAIN EYESIGHT
A comprehensive eye exam is an easy way to maintain your eyesight and prevent diseases. Depending on your eye and health conditions and if you wear contact or glasses prescription lenses, it is recommended that you get an eye exam every one to two years. These comprehensive eye exams also prevent vision loss and blindness, and can help correct any vision issues or diseases that are detected in your eyes. During your eye exam with Dr. Uelner and Dr. Campouris at Visions Optique, your eye health will be examined from the eyelids to the retina. Dr. Uelner and Dr. Campouris will also take measurements for contact and eyeglasses prescription lenses if you are needing prescription eyewear.
PREVENT DISEASE
Visions Optique and Eyecare doctors Tiffany Uelner and Dr. Campouris are experts in eye disease treatment. Consistent eye exams are the best way to prevent diseases all throughout your body, including glaucoma, migraines, diabetes, hypertension, retinal holes or tears, cataracts, and macular degeneration, among others. Your eyesight controls how you feel and how you perform in school and work. Many health conditions can be detected early on in your eyes, so it's imperative that you schedule routine eye exams and evaluations to maintain your overall health and prevent blindness.
Support Your Eyes And Optical Health
Give them the care and attention they deserve by scheduling an eye exam with Dr. Uelner and Dr. Campouris at Visions Optique and Eyecare. Whether you need a detailed eye evaluation or an updated prescription for your contact or glasses lenses, we can help you. Schedule your eye exam today!

Come in today and see why Dr. Uelner and Dr. Campouris are North Scottsdale's optical health doctor of choice.

Visit any time without an appointment to try on a new look or ask our expert opticians about the latest glasses frames styles.

Enjoy our no-hassle online appointment request feature. Click here to request an eye exam or contact lens fitting.